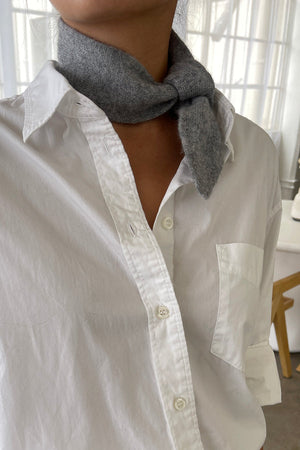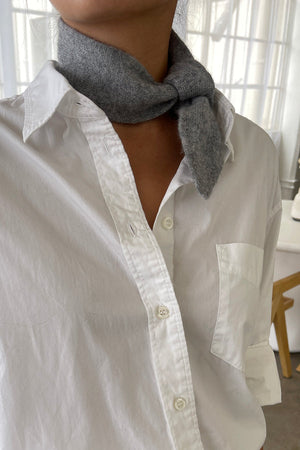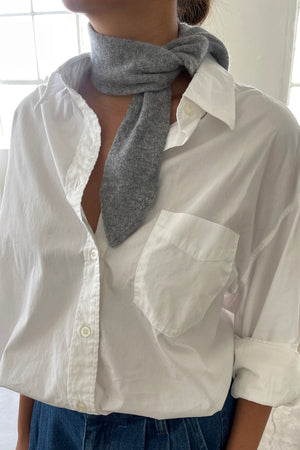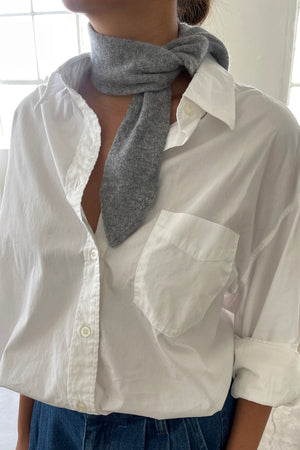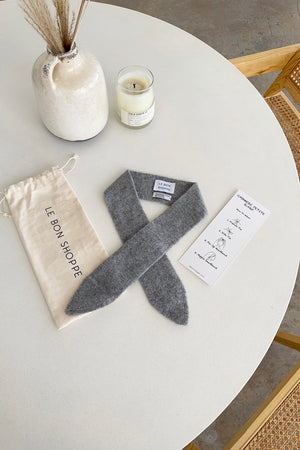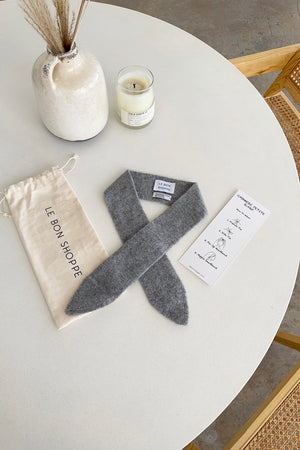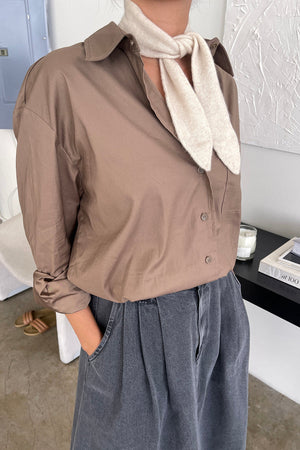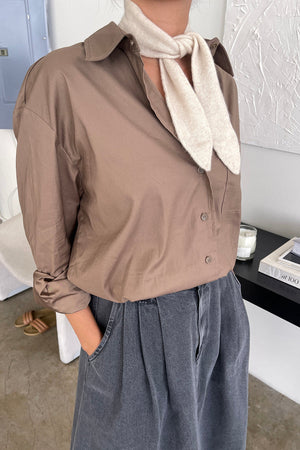 On Sale
CASHMERE SKINNY SCARF
Seamless elegance says it all when it comes to the Cashmere Skinny Scarf. An ode to the vintage classic, it offers an unparalled experience of softness that envelopes you in a cloud-like embrace. Wear it draped around your neck with a cashmere sweater or style it as a headband for a playful feel. It's the perfect addition to any outfit and makes a timeless gift for loved ones.
"Unwrap this package to find the most heart-meltingly cute pouch ever, complete with the sweetest, friendliest instructions on how to wear them together! It's like a little pocket of joy waiting for you!"
30% cashmere 70% wool
One size fits most 
Width : 32 1/2"  /  Length: 2 1/2"
Dry clean only