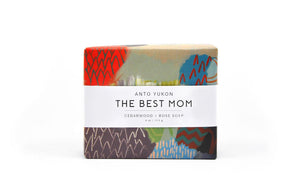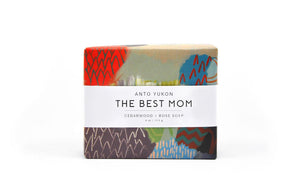 On Sale
THE BEST MOM SOAP
This soap is perfect for a Mother's day present, baby shower gift, or just because.
This soap is scented with rose, cedarwood, and patchouli making it both floral and earthy. This soap uses all natural ingredients, colourants, and essential oils.
Handmade and cured in our northern Canadian studio located in Yukon Territory.
4 oz bar
This soap is wrapped in a Meghan Hildebrand art print. 
Ingredients:
aqua (water)
sodium cocoate (coconut oil)
sodium conolate (canola oil)
sodium olivate (olive oil)
sodium palmate (palm oil)
illite / kaolin (pink clay)
essential oils